Le terme est un acronyme. A l'origine, il signifiait "Local Area Network", ou "réseau local" dans la langue des mangeurs de grenouilles. Durant cette période obscure que certains appellent "les années 80", le seul moyen de jouer avec ses amis sur ordinateur était d'inviter toute votre clique dans la même pièce avec leurs gros ordinateurs. Il nous semble opportun de signaler qu'à l'époque, les ordinateurs portables n'existaient pas vraiment.
Ces joyeux drilles prenaient leurs tours, leurs écrans et la floppée de câbles qui viennent avec, chargeaient le tout dans le coffre de leur voiture pour se réunir et jouer. Ces petite sauteries existent encore aujourd'hui. Ce sont des LAN.
La Gamers Assembly 2018, il y a du monde ! ©Gamer's assembly
Deux types de LAN
Il y a deux genres de LAN, celles que l'on fait chez soi avec ses amis, et les LAN Party. La très populaire Gamers Assembly est l'une d'entre elles.
Ces événements rassemblent des milliers de joueurs qui viennent se mesurer les uns aux autres, histoire de voir qui est le meilleur. L'ambiance se rapproche beaucoup de celle des circuits pro, avec une ambiance bon enfant.
Ces événements durent en général tout un week-end, ils est donc conseillé de trouver un hôtel pas trop loin de la salle, ou de prévoir un sac de couchage. Car oui, certains joueurs dorment sous le bureau qui leur est prêté.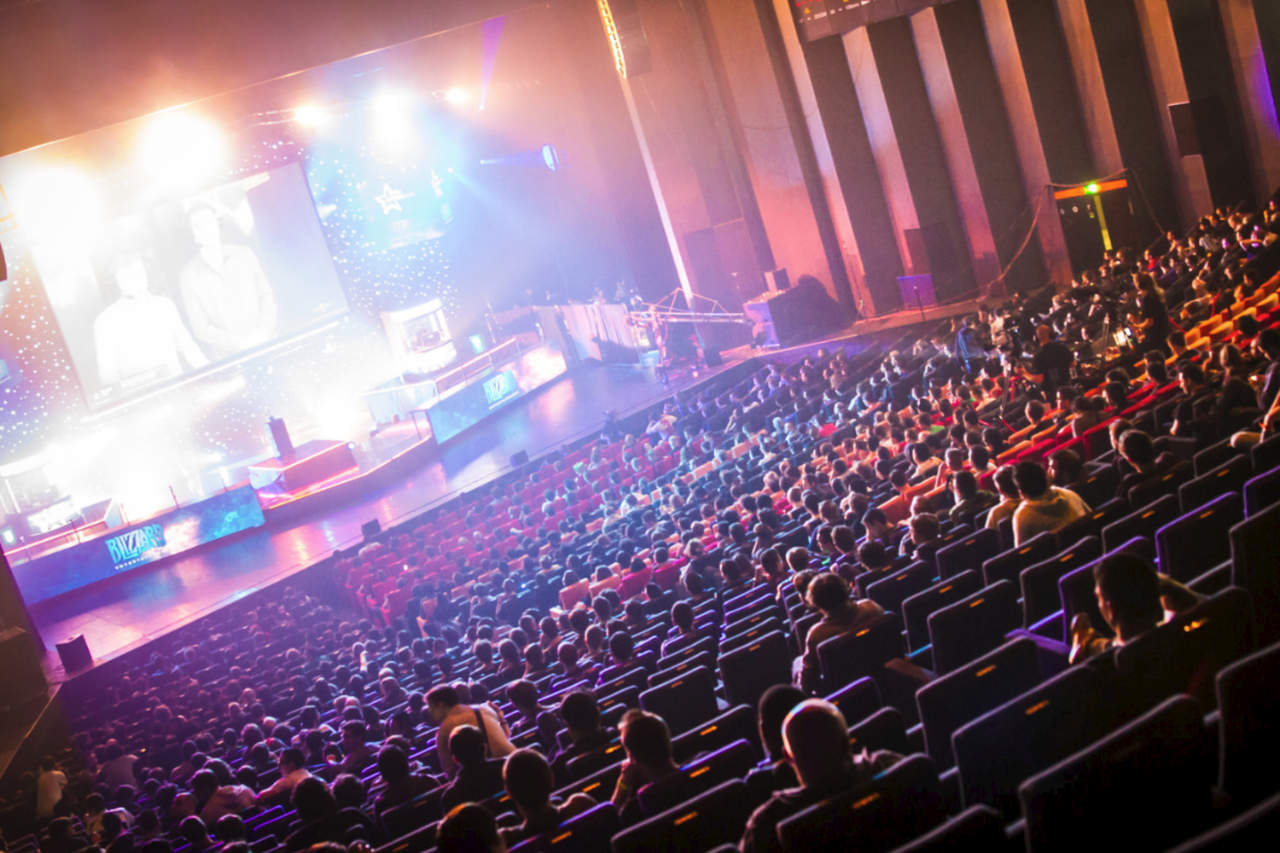 La scène de la Dreamhack 2017, le moins que l'on puisse dire, c'est que ça en jette ©Dreamhack
Au fait, on joue à quoi dans une LAN ?
On y trouve des compétitions de Fortnite et de League of Legend (évidemment) mais aussi des tournois de FIFA, d'hearthstone et j'en passe. C'est surtout l'occasion de se mesurer à d'autre joueurs et d'avoir, le temps d'un week-end, le sentiment d'être un pro-player. C'est d'ailleurs l'un des meilleurs tremplins pour se faire remarquer (si on a le niveau pro !).
Le programme de la Z LAN, avec des épreuves peu banales ©Zerator
Les LAN Party sont généralement diffusées sur Twitch, ce qui permet aux fans de suivre la compétition tranquillement depuis leur canapé. Il est également possible de se rendre sur place pour assister à l'évènement en direct dans le public. C'est aussi bien souvent l'occasion de rencontrer des Streamers, qui profitent souvent de l'occasion pour venir à la rencontre de leurs fans.
Quelques LAN notables :
La Gamer's Assembly : C'est la plus connue et la plus importante des LAN françaises. Cette année, elle s'est déroulée du 20 au 22 avril au parc des expositions de Poitier. Créée en 2000, sa popularité n'a fait que croître, à tel point que plusieurs éditions sont organisées chaque année, dont une en hiver, habilement intitulée "Gamer's Assembly Winter"!
La Lyon Esport : Elle s'est déroulée à Lyon du 22 au 24 février dernier. Si on la retient c'est avant tout parce que son tournoi de League of Legend est un des plus réputé du circuit semi professionnel français, mais aussi parce qu'elle a été la cible d'attaques informatiques durant le tournoi Fortnite. Leur réponse ? Faire croire que le tournoi avait été annulé, alors qu'il n'était juste pas diffusé sur Twitch, malin !
La dreamHack Tour : Alors là, on aborde un poids lourd du circuit des LAN mondiales. La dreamHack est à la base une LAN suédoise, mais depuis 2015, elle est venue poser ses valises à Tours, pour le plus grand plaisir des joueurs français. La prochaine édition se déroulera du 17 au 19 mai 2019.
La Z LAN : Celle ci est particulière. C'est une LAN entre copains diffusée sur Twitch. Organisée par le streamer Zerator, qui comptabilise plus de 51 millions de vues sur sa chaîne. Cette dernière verra une quarantaine d'équipes s'affronter sur différentes épreuves, dont World of Warcraft, Super Smash Bros Ultimate et… une dictée !