Marche à l'ombre.
Aragami est un jeu d'infiltration. Il se base sur la discrétion, vous pouvez essayer de passer en force, mais ça ne va pas marcher. Pas de panique, un ninja est invisible dans l'ombre, et de l'ombre vous allez en trouver ! Vous pouvez même la créer autour de vous. Alors certes, de prime abord, ce n'est pas très impressionnant comme pouvoir, mais ça le devient quand vous n'avez pas de source de lumière pour la créer.
©Lince Works
On vous prévient tout de suite. Aragami va vous faire réfléchir avant d'agir. Vous allez devoir étudier méthodiquement votre environnement avant de surgir dans le dos de vos adversaires pour les réduire au silence. Les nombreux pouvoirs à votre disposition vont s'avérer plus qu'utiles. Infiltration oblige, si un garde vous repère, il faut recommencer tout le niveau, ce qui est logique dans un sens. Les animations de meurtres sont variées, ce qui est un vrai plus, voir et revoir la même animation en boucle aurait été fastidieux.
Le jeu est en "cel shading", une technique graphique qui s'approche beaucoup du dessins animés. Cette technique est utilisée dans des jeux comme "The legend of Zelda : The Wind Waker" ou encore les jeux "Borderland".
Pour parfaire l'immersion, vous n'avez pas de barre de vie. Votre jauge d'énergie est représentée par les motifs de la cape de votre personnage. Les seules indications que vous aurez à l'écran seront votre objectif de missions et la portée de vos différents sorts.
La référence à "Sekiro, Shadow die twice" est un peu exagérée on vous l'accorde. Le jeu n'est pas aussi dur que le dernier jeu de From Software. On est plus proche d'une difficulté classique que dans une ode à la souffrance et à la crise de nerf. Mais Aragami sait comment séduire les joueurs. Un gameplay simple mais efficace, une direction artistique original mais surtout, on s'amuse vraiment en y jouant.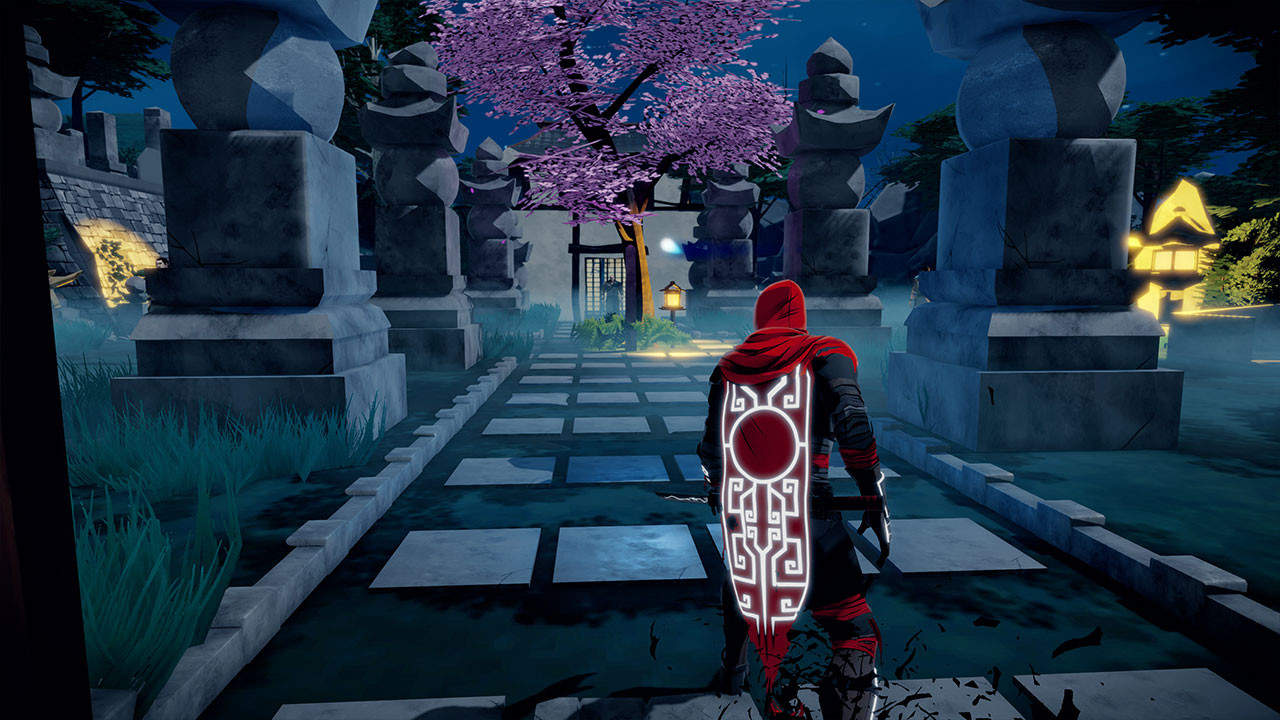 ©Lince Works
Que vous dire de plus ? Si vous aimez les Assassin's Creed ou que l'univers des ninjas est quelque chose qui vous passionne, sautez sur Aragami.
Aragami disponible en streaming dans le catalogue Blacknut, à partir de 9,99 €/mois sans engagement.